What People are Saying about Loved to Life
---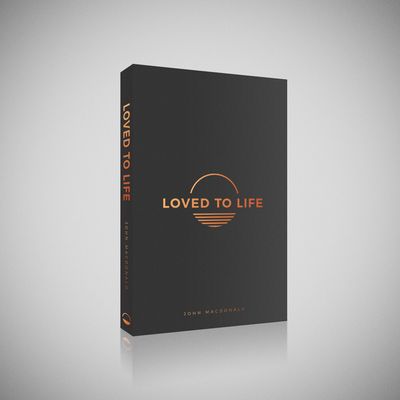 Very interesting book! Not only your background (wow!) but also the fact that Father covered Adam and Eve and did not let them down - very revealing! Thank you, John for sharing from the depth of your heart!
Hi John, I finished your book several weeks ago and it is powerful! Thank you for taking the time and effort to write your story: I found that your raw honesty helped to open doors in my heart too! I immediately recommended your book to a family member; they read it and were impacted too! Good job!
EXTRAORDINARY BOOK
Am about halfway through your book now and it is so life giving! Thank God you wrote this book!!!
It is a great read. Thank you for this book, there's lots to feed on
It's a fantastic book, I can't recommend it enough
It's one of the best books that I have ever read!! I really don't know what I would have done without it!!!... This book is a treasure...very well written...you can't put it down!!
I loved this book. It was easy to read yet had a depth to it that really touched my heart. A must read!
It shares a message of love, hope, comfort and joy that helps the reader to also come to know Father God ... well written and easy to read
not overloaded with scripture references or difficult-to-understand theological and doctrinal discussions; but it has a depth which takes a few readings to even begin to grasp - because it is filled with truth. It's a beautiful book, a wonderful story, a wonderful Father. I would highly recommend it.
Father wants to love you back to life and into the freedom of who He always intended you to be. No condemnation...just LIFE!!!
I'm so glad I read this book. It's a very inspiring, encouraging book that can lead the reader to move towards growth.